ATM PLUS
Banking just got a lot easier at Y-12 Federal Credit Union with our new ATM Plus!
ATM Plus* offers additional self-service features through our Personal Teller Machines such as making deposits, printing mini statements, selecting the denominations you prefer, 360 view (requires opt-in), and more! These features will now be available 24/7.
ATM Plus has the ability to display a 360 view of all your accounts. In addition to the account tied to the card you are using, you can see and transact on other accounts if you are the primary or joint owner. For this reason, it is more important than ever to protect your card and never share your pin number with anyone. All accounts are opted out of 360 view by default, but you can easily opt in by visiting a branch or contacting our Member Service Center at 865-482-1043.
The following account types are not included in 360 view:
Business Accounts

UTMA Accounts

Trust Accounts

Estate Accounts

SSI Accounts

Commercial Accounts

Non-Profits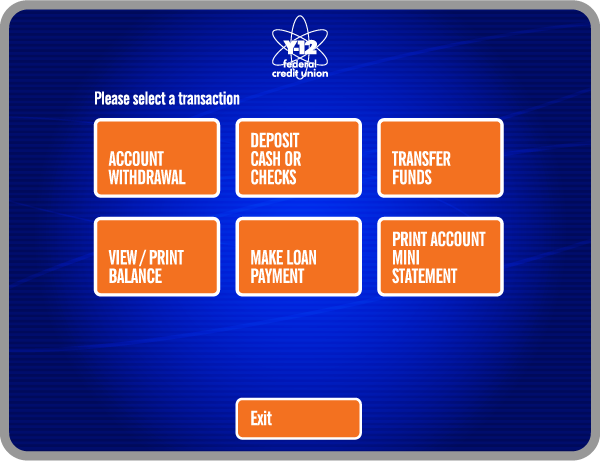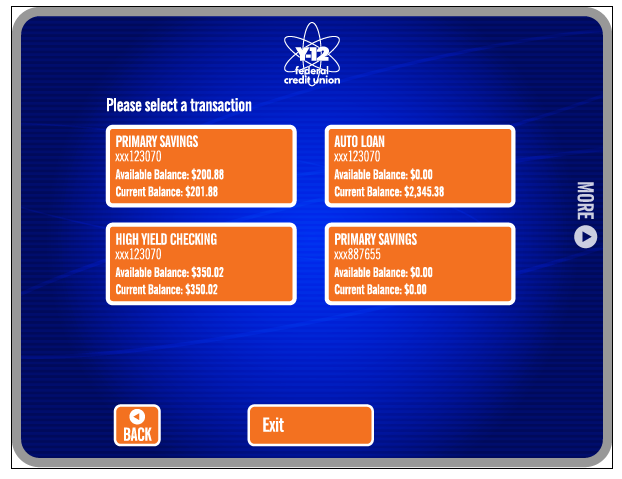 TIPS FOR A SUCCESSFUL TRANSACTION
Following the simple steps below will help to ensure a smooth transaction. If you have questions about this service, please contact us at 865-482-1043, (toll free) 800-482-1043, or email us at info@y12fcu.org.


Warning: Email is not a secure method of communication. Personal information, such as account number, date of birth and social security number, should not be included in any email communications.
1. Check endorsements must include all required signatures to avoid possible delays.
2. Please endorse your check legibly with Deposit to Y-12 Federal Credit Union followed by signature(s) on the next line.
3. When endorsing the check, start on the top line as this will allow more room to complete the required endorsement message and signature while avoiding the possibility of overlap.
4. You may deposit up to 30 items at a time: cash or checks. Please have items neatly stacked, facing the same direction, and any folds or wrinkles smoothed out.
5. The daily session limit for check deposits is $25,000.00.
6. Credit for deposits will be issued immediately for cash. Checks may also receive immediate credit, unless holds apply.
7. Check Holds may apply based on your account history and relationship.
8. International Checks should not be deposited though ATM Plus.
FUNDS AVAILABILITY POLICY
Our general policy is to allow you to withdraw funds deposited in your account on the first business day after the day we received your deposit. Funds from electronic direct deposits will be available on the day we receive the deposit. In some cases, we may delay your ability to withdraw funds beyond the first business day. Then, the funds will generally be available by the fifth day after the day of deposit. View the full disclosure.
*ATM Plus will be offline nightly between 8:45 p.m. to 9:30 p.m. for processing. However, the machine will function as a basic ATM.