Save for a Rainy Day
A Health Savings Account lets you save for a rainy day… like that one where you slipped and fell on wet pavement and sprained your ankle. Our team of experts will help you set up an HSA that you can use to pay for medical expenses, including hospital stays, medication and supplies, all with pre-tax dollars. You won't need your HSA every day, but when you do, it's nice to know the money is there. Because when it rains, it pours.

Health savings accounts (HSAs) are tax-advantaged custodial accounts established with a written agreement, which are used to accumulate savings to pay for healthcare expenses. Health savings accounts (HSAs) operate very much like an IRA. There are specific eligibility requirements for opening an HSA, as well as limitations and rules for contributions and withdrawals. The member is responsible for determining whether he or she is eligible for opening the account, and the appropriate amount for contributions, as well as accounting for withdrawals.
An eligible individual for a health savings account (HSA) is an individual who:
is covered under a high deductible health plan (HDHP) on the first day of the month,

is generally not covered by any health plan that is not an HDHP,

is not enrolled in Medicare, and

may not be claimed as a dependent on another person's tax return.
A primary requirement for opening a health savings account is that the individual must be covered under a qualified high deductible health plan (HDHP). To be considered as an HDHP, the plan has minimum amounts for deductibles, and maximum out of pocket expenses.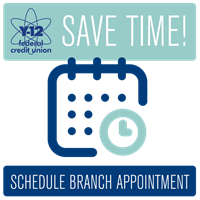 Open a Health Savings Account at any branch location

View Current Rates

Learn How Your Deposits are Insured

Save for a Rainy Day