You pour so much into your business because its success matters for so many reasons. It's your livelihood for starters. Plus, you have employees, customers, and vendors, who all depend on you. That can be a lot of pressure! But don't let it get you down, we've got your back. We know what you need, because we're in business ourselves. We're prepared go the extra mile for you, because we know when businesses prosper, our whole community prospers. That's why we'll work hard for you and your business providing you with easy access to the guidance, services, and capital you need to succeed.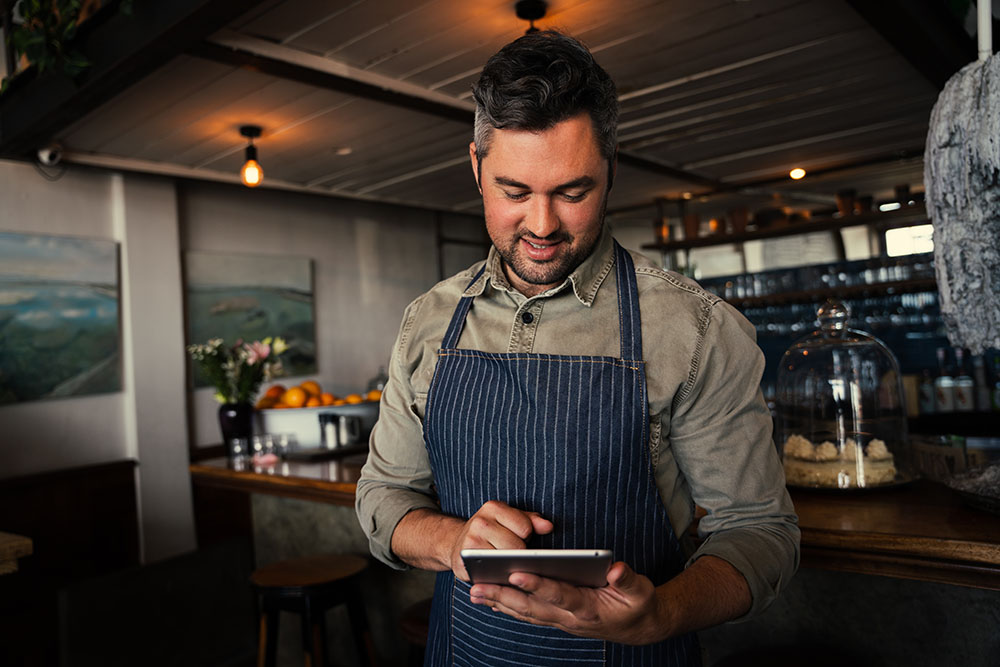 Use tab to switch between available options, and press enter or space to move into the content
Business Bill Pay
As a business owner, we know you have a lot on your plate. Business Bill Pay is designed to help you schedule and manage electronic payments with ease. Giving you more time to do what's important… like make it home for dinner on time.
Learn More

Learn more about Business Bill Pay
Cash Management
Managing your business means minding your cash in-flows and your out-flows. We'll help you do just that with time-saving tools and services that help you easily pay bills, transfer funds, review accounts, verify transactions, manage payroll, and more.
Learn More

Learn more about Cash Management
Merchant Services
Accepting credit and debit card for payment makes it easy for your customers to do business with you. Through our partnership with Atlantic Merchant Services, we allow you to accept credit, debit, and other electronic payments quickly and affordably.
Learn More

Learn more about Merchant Services
Inova Payroll Services
Employees want to get paid – accurately and on time. Fortunately, Inova Payroll's tailored suite of services can meet your needs, whether you're a mom-and-pop, a Fortune 500 company, or anywhere in between.
Learn More

Learn more about Payroll Services