Individual Retirement Accounts
Watch Your Future Grow
We all have our own dreams for retirement – plans to travel, relax, or simply spend lots of time with the grandkids. Whatever you want to do in your later years, we'll help you save the money to do it, starting with an Individual Retirement Account. Because your golden years are for sitting on a beach, not sitting at a desk.
Traditional IRA
Traditional IRAs are potentially tax-deferred retirement plans; you don't pay taxes on your contributions until you withdraw the funds. Contributions can be made as long as you have earned income.
Roth IRA
With a Roth IRA, you pay taxes upon deposit and withdraw the funds tax-free when you retire. Contributions can be made at any age without any required minimum distributions as long as you have earned income.
Educational IRA
An education IRA is a tax-advantaged investment account for higher education, now more formally known as a Coverdell Education Savings Account (ESA). With this educational IRA, parents and guardians can make non-deductible contributions for a child under the age of 18. The funds can be withdrawn tax-free when they are needed for educational purposes.
Simplified Employee Pension (SEP)
If you're self-employed or work for a participating employer, an SEP plan may be the ideal way to save for retirement. You may make contributions into your own and into each of your eligible employee's SEP plans. SEPs are available to all types of businesses: Sole proprietorships, partnerships and corporations. SEPs must be established under the employee's personal account.
Y-12 FCU employees are not tax specialists. Consult your tax advisor for your best option.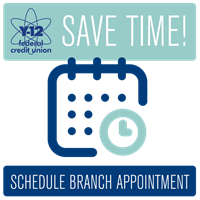 Open an IRA at any branch location View Current Rates

Learn How Your Deposits are Insured

Save for Retirement