Kickstart Your Savings
The best way to kickstart a life of saving is simply this: Start. The best tool to get you started is our Primary Savings Account. With a minimum balance of $1, we make it easy for everyone. Just make the deposit, make a plan to add to it and watch your savings grow.

At Y-12 Federal Credit Union your funds are insured up to $250,000 by the National Credit Union Share Insurance Funds, the strongest and best capitalized Federal Deposit Insurance Agency of the U.S. Government.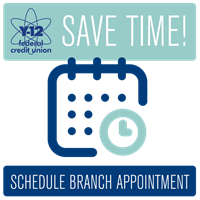 Open Account View Current Rates

Learn How Your Deposits are Insured

Save Towards a Goal