NOW ACCEPTING 2024 APPLICATIONS!
FINANCIAL OUTREACH
Bill T. Hicks Scholarship Program
Your future is our future, and we want to be there while you embrace your career, dreams, and a whole lot of awesomeness!

If the next step of your journey includes a college, university, or trade institution, we'd love to help start your journey. We're awarding one $10,000 and four $5,000 cash scholarships.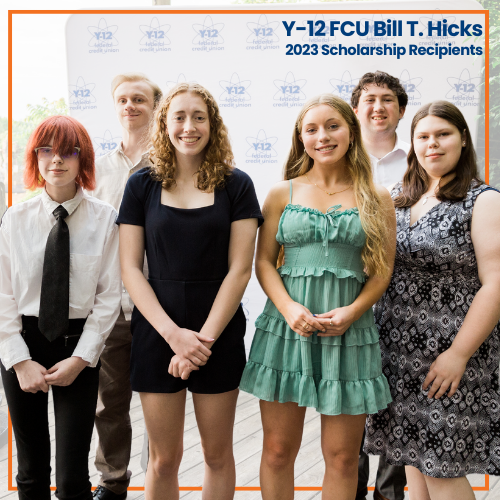 HOW IT WORKS
Round 1: Application
The application will close on Jan. 15, 2024 at 11:59 p.m. EST.
Round 2: Video Essay
Selected second round applicants will be notified by Jan. 22, 2024. The video submission is due by Feb. 16, 2024.
Applicants will be judged on: