DEFINITIONS
Review the Rundown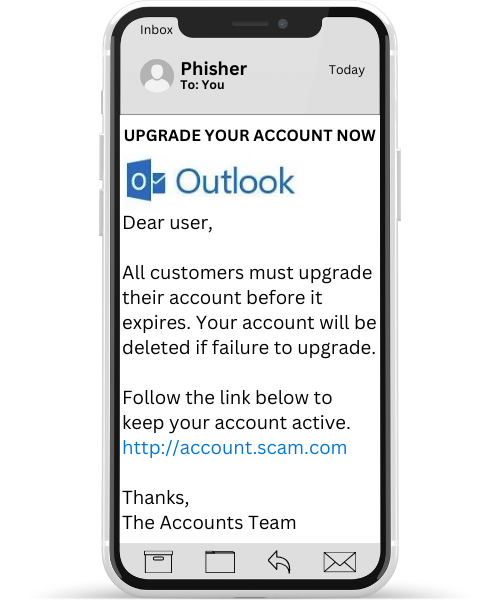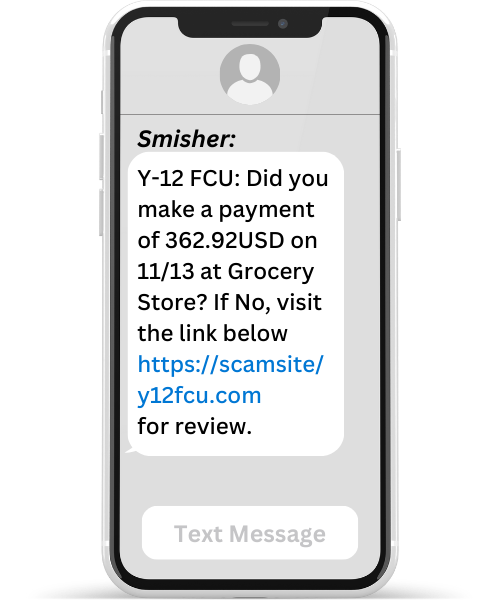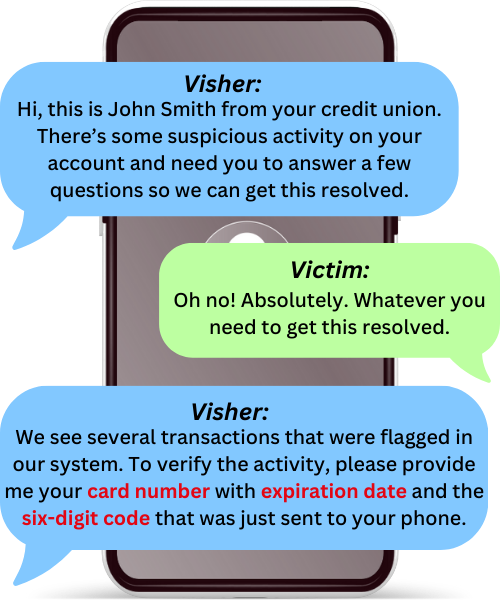 SMISHING SCAMS
Conquer Smishing Shenanigans
Bank on the fact that we will NEVER:


Ask for card info
---
This includes your card number, CVV, and expiration date.
PRO TIP:
When in doubt, reach out.


Request your login info
---
We don't need your username, password, or one-time passcodes.
PRO TIP:
If account info's their wish,
it's probably a phish.


Use an unrecognizable number
---
Raise the red flag if you receive a link to download information or software.
PRO TIP:
Pause and think if you
receive a weird link.
CONTEST SCAMS
Unmask prize ploys
Here's how it usually goes down: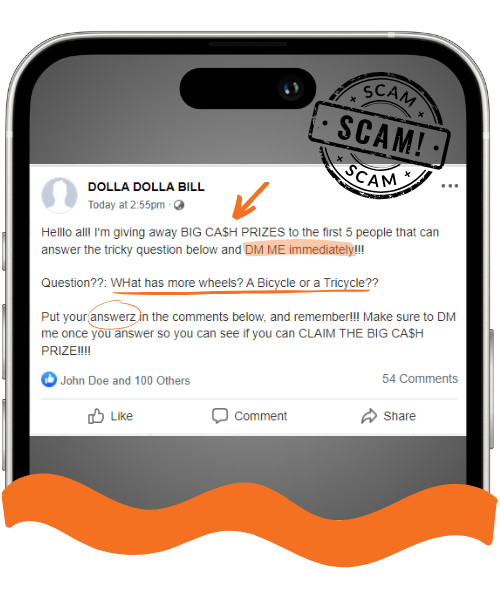 MARKETPLACE SCAMS
Master the art of buyer beware
Spot red flags like a pro.
Too Good To Be True
Trust your instincts. Don't fall for deals that are too good to be true.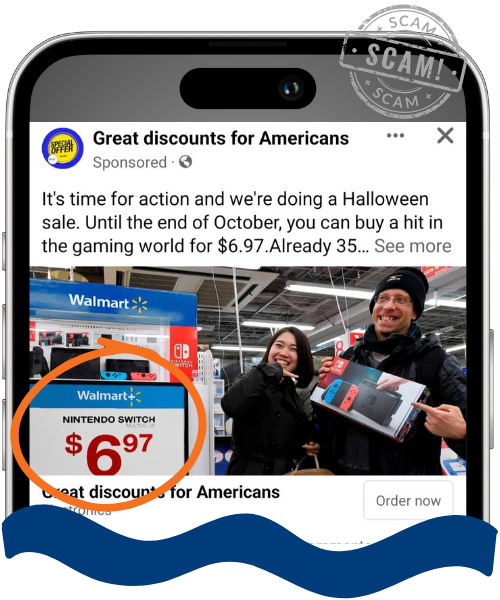 Requests for Personal Info
Keep your personal info like phone number and address on lockdown.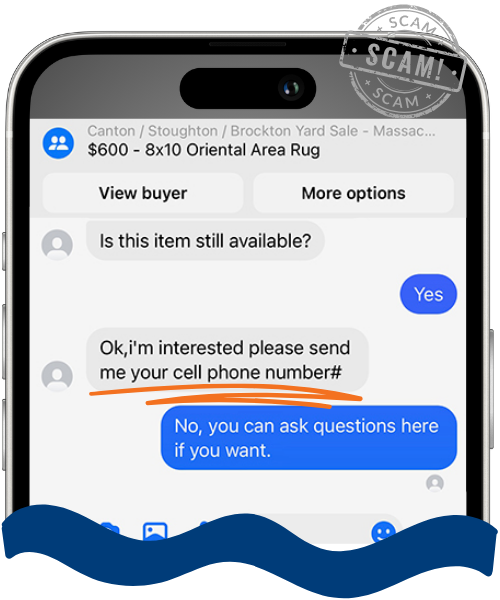 Urgency Tactics
Raise suspicion on hasty deadline decisions and quick countdowns.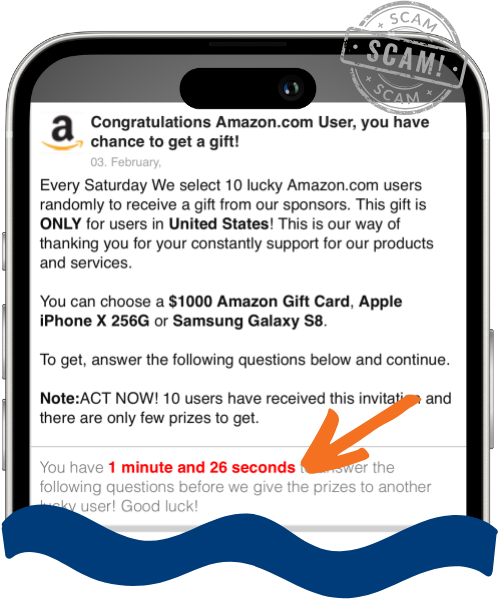 SCAM SLAYER CHALLENGE
Are you ready to take the Fraud IQ Quiz?
Enter to win $150* by putting on your detective hat and taking this quick quiz.
*Participation in the Contest is subject to the complete Contest Rules found here: https://y12fcu.org/fraud-contest. The Contest is open only to persons ages 18 years of age or older who completes the Fraud IQ Quiz from November 20, 2023 through November 30, 2023. Employees of Y-12 Federal Credit Union, its subsidiaries, its advertising and promotion agencies and the immediate family members (parents, siblings, children) and/or those living in the same household of each are not eligible to win.